Roofing
---
EPDM Rubber Roofing Membranes:
The best inventions are found in nature. Rubber, for example, is a natural raw material whose unique properties are capable of satisfying the most discriminating demands in terms of ease of processing and long-term use. Many everyday objects, also demonstrate the superb sealing properties of this material.
With the knowledge and expertise in processing that has evolved over time, RENKO has not only developed first-class products from synthetic rubber for sealing roofs, building facades, and window systems, but also solutions for industrial application.
RENKO's specialized range of products for flat roofing represents an intelligent alternative to conventional roof sealing systems. With NOVOtan sealing strips made of environmentally compatible EPDM rubber, architects, consultants, and roofing specialists have available the means to create individual and economical solutions for all types of flat-roof sealing problems.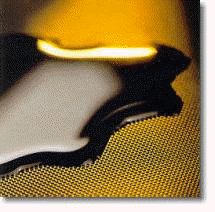 NOVOtan
The material for flat roofs.

NOVOtan sealing strips offer all the advantages of a rubber product and can be laid rapidly and reliably. As single strips, they can be bonded with adhesive or mechanically attached. In cases where membranes are custom-made with prefabricated shapes, they are laid loose and then weighted down.
Their compatibility with a wide range of applications, make NOVOtan sealing strips the ideal material for new buildings, repair and renovation work, for building construction and civil engineering projects: especially for vegetated roofs.
The NOVOtan-vks strips with their heavy backing of non-woven fabric are ideal for installing over very rough substrates.
The properties that make life easier for you:
NOVOtan - flexible over an entire range of possible application temperatures. Even installing at temperatures below zero presents no problems, thanks to the special "Thermofast" joining technique.
EPDM roofing strips remain flexible at temperatures ranging from -40 to +120°C, so that even with natural outdoor exposure, one can expect NOVOtan roof covering to function for a period of 50 years.
Thanks to the special properties of EPDM rubber, using NOVOtan strips means you can completely dispense with poisonous plant control agents. The strips are resistant to microorganism attacks and according to the FLL tests, are designated root-resistant. Therefore, vegetated plant life can bloom with confidence.
Movement does not cause any problems for NOVOtan - it simply returns to its initial position without tearing or becoming brittle, thanks to it's elastic properties. In contrast to other materials, there is no migration of softeners from EPDM products, even when in contact with polystyrene insulating materials. Permanent elasticity is thus guaranteed, as is the satisfaction of our customers.
Our know-how has made it possible: the Thermofast joining technique enable the strips to be laid rapidly and professionally without the need for solvents or open flames. Even after 25 years of outdoor exposure, the material still complies with the requirements of the DIN 7864 Standard. Safety and long-term durability are combined.
---
Send mail to CompanyEmail
Copyright © 2004 CompanyLongName