Weather strips
---
For Long Lasting, Draft-free Windows
NOVAstrip®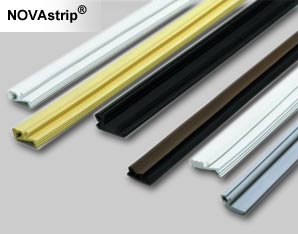 The facade of a building is strongly influenced by its colours, the materials and the aesthetics of the chosen window system. Whichever style, a window must always be able to withstand the harsh conditions with which it may be exposed to, such as, strong winds at great heights, vibrations, noise, heat and other elements of the environment.
NOVAstrip® consists of a wide range of profiles for both interior and exterior applications.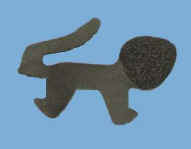 Specially developed profile sections provide permanent protective seals between the window and adjacent parts of the building structure, and between the casement sash and frame. They also allow for rapid dry glazing to be carried out.
Proven Durability - the sealing gasket for plastic (PVC), vinyl, wood and aluminum windows and curtainwalls.
NOVAstrip® products, for plastic (PVC) and vinyl windows is the one step solution for tight fitting joints. Since 1985, the patented RENKO process has proven its worth time and time again.
The gasket can be inserted by hand or by machine in a wrap around fashion to ensure fully enclosed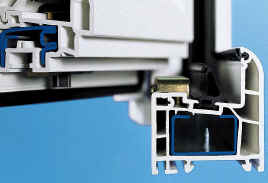 corners and a continuous band of insulation.
Adaptability - the key to sealing aluminum windows.
For thermal and noise insulation reasons, aluminum windows and window elements typically use multi-layered constructions of different rubber mixtures. By linking the sealing profile and the sealing frame, RENKO has designed a product which offers a practical and economical solution to sealing aluminum window units.
Simplicity - The RENKO glazing system for wooden windows.
Reliability and economy were the main objectives in the development of the RENKO glazing system for wooden windows. Without the need for a silicone sealant, the process represents an intelligent alternative to conventional "wet" glazing techniques.
---
Send mail to CompanyEmail with questions or comments about this web site.
Copyright © 2004 CompanyLongName